New library program available to everyone. Check it out today!!! https://lcusd97.follettdestiny.com/common/welcome.jsp?context=saas56_1202015
-----------------------------------------------------------------------------------------------------
Gr
oovy BOGO Bookfair during May 1-5 earned our library 70 Books!
There were $1.00, $2.00, $3.00, $4.00, $5.00 + books--books that met everyone's budget!

---
6th Grade/Head Start Buddies and Guys Read Too! Click on Photo Album for more info:
Parents: How to Raise a Reader
https://www.commonsensemedia.org/blog/how-to-raise-a-reader?utm_source=020516+Default&utm_medium=email&utm_campaign=weekly
Collect C
ampbell Soup Labels for Education. Send to the elementary building with any student. May 2017 will be the last time we can send in these labels. In 2015-2016 we earned $200 Visa cards to buy books.
Look online for products: http://www.labelsforeducation.com/Earn-Points/Participating-Products
Also please collect Boxtops for Education. In 2015-2016 the Box Top labels donated by the community was used to purchase the new library program--10 cents at a time!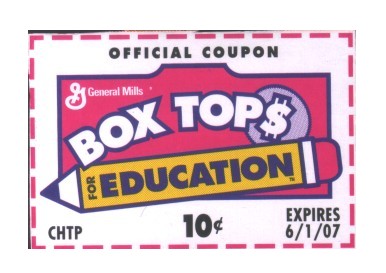 Look online for products: http://www.boxtops4education.com/participating-products
~~~~~~~~~~~~~~~~~~~~~~~~~~~~~~~~~~~~~~~~~~~~~~~~~~~~~~~~~~~~~~~~~~~~~~~~~~~~~~~~~~~~~~